Your partner for all components
All metalworking processes with just one partner. With CNC24 you have access to a network of over 500 hand-selected manufacturers from Europe and all over the world. You make your inquiry. We do the rest. Quality Made in Germany.

Our manufacturing processes
From prototype to series production. We make it possible!
Sourcing easier than ever
Perfect components in 3 steps
Get a quote
Upload manufacturing drawing and specify order. You will receive your quote within 48 hours.
Quality control
We find the right manufacturer, monitor production and take care of quality control.
Receive components
You receive your quality-tested components including a detailed test certificate.
Guaranteed quality
The best suppliers for guaranteed quality
Only suppliers who meet our high quality requirements,
are allowed to join our network as partners. In addition, we test each component in our own ISO9001 certified measurement center. So quality is guaranteed.
Over 500 quality-tested suppliers
Quality control in our own measuring center (ISO9001)
Inspection protocol with each delivery
Suppliers from Germany, Europe and Asia
AI-supported matching of suppliers
Selection of suitable producers in seconds
We do not believe in random bidding where the fastest or cheapest wins. Our AI-powered matching algorithm assigns requests exclusively to partners with the right expertise and production environment for your components. Within 48 hours you will receive your quote.
Procurement can be simple
One contract partner for all manufacturing processes
CNC24 is your sole contract and contact partner for all orders. We take over the coordination of all producers and processes from the first inquiry to the delivery of the finished components. At CNC24 you always get all quotes with only one inquiry, no matter how complex your components are. Manufacturing, surface finishing, component assembly and logistics from a single source, so you can focus on your core business.
One contractual partner for all procurement processes
One contact for all orders
Coordination with international producers
Holistic customs and shipping handling
Get a quote for your parts
We will send you a suitable offer within 48 hours
Your supply chain under control
From prototype to series production
We are your partner for the very small and large projects. Our wide range of manufacturing processes and our many years of production experience will also make your project a success. CNC24 supports you along the entire value chain from the first prototype to series production.
Design for Manufacturing Feedback (DFM)
Complete assembly of components
Framework agreements for stable purchasing conditions
Large series in injection molding and die casting
Finishing and special coatings
100% Digital
Transparency through digital workflow management
Order, status update or test certificate – with us, everything is 100% digital and immediately available. We live digital workflows from quoting to order processing to make your job easier and reduce costs. If you have any questions, we are of course always available by phone.
Customer portal for order processing
View order status at any time
100% digital processes in order processing
Always personally available for you
When you need to go fast
Express production
from 72 hours
We are there for you when things have to happen particularly quickly. We will produce your CNC order within 72 hours at the earliest. After this delivery time, it will be ready for use in your or your customer's yard.
Our branches
We produce components for every industry
…and many more
Our global supplier network
The best producers from around the world
Experience you can
build on
The CNC24 team combines over 30 years of experience
in the production of precision components
30 years
Manufacturing experience
What we produce
Sample components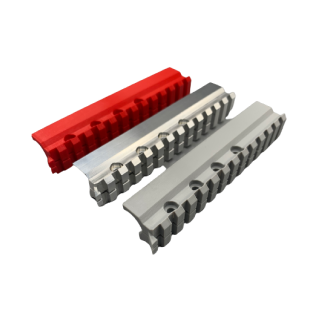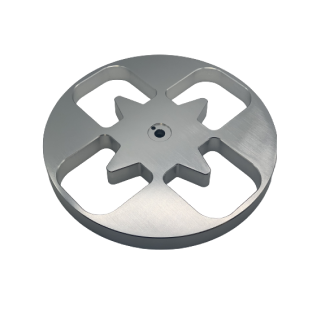 How we protect your data
Security at CNC24
The security of your data is a priority. We have created a secure system with end-to-end encryption (AES-256) and strict access restrictions. Your data will be stored on servers in Germany and transmitted to our partners exclusively anonymized.
Non-Disclosure Agreement (NDA)
IP Protections is important to us. All partners are subject to strict non-disclosure agreements (NDA) to protect your intellectual property and keep your purchasing terms confidential.
Secure data transmission
Your data is transferred end-to-end encrypted to our servers in Germany. You alone decide whether data remains on our servers after production.
Anonymized production drawings
We remove any information about you or your company on all documents before we share them with our partners for production.
CNC24
The easiest way to order components